| | |
| --- | --- |
| Posted by Eilis on June 30, 2011 at 8:29 AM | |
Promoting Constructive Learning:  Engaging Children in Inquiry
Thanks Scott http://scottsbricks.blogspot.com/ for getting me thinking about using more inquiry projects in my classroom.  My students always love the float/sink activity: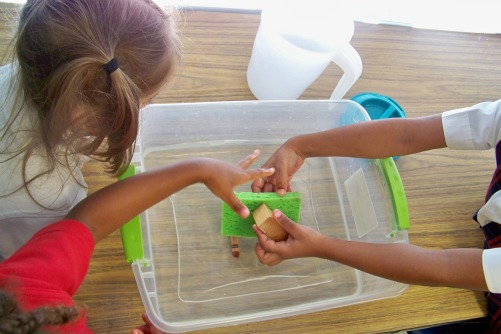 (There is water in this tub.  It just doesn't show in the picture.)
Even though I chose a picture without faces, it is easy to see how engaged these learners are!
My thought for this chapter is short and sweet:  I am going to offer more opportunities for inquiry learning than I have been doing.  
Do you have any suggestions from your classroom?  Please share a comment if you do!
Categories: Literacy Beginnings