| | |
| --- | --- |
| Posted by Eilis on April 24, 2012 at 10:20 PM | |
I saw this adorable idea for measuring a dinosaur's footprint on Pinterest.  Original Source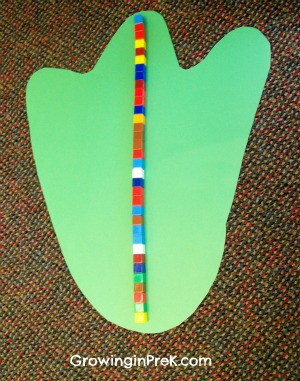 First we estimated how many Unifix cubes long the footprint would be.  Our guesses were pretty wild.  Then we counted to find out.  Next, each child guessed how many Unifix cubes long his/her shoe was and we checked.  This activity kept everyone's attention for the entire time!
We also added some plastic dinosaurs and real rocks to our sensory tub.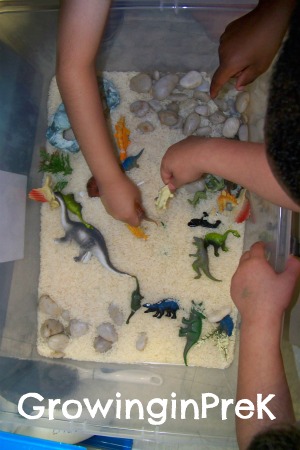 I saw this idea HERE (of course via Pinterest).
I probably should have replaced the rice with pebbles, but the kids didn't mind!  I loved the idea that this kept the dinosaur toys in a contained area. 
We also made some "fossils" with Playdoh.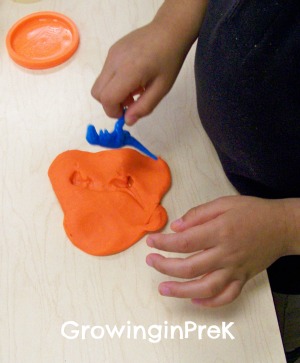 Some fun dinosaur books we enjoyed that incorporated dinosaur facts:
We also used the following books to revisit manners and classroom behavior:
There's still more dinosaur fun ahead in our classroom!
Categories: Dinosaur Theme, Counting