Shopping Cart
Your Cart is Empty
There was an error with PayPal
Click here to try again
Thank you for your business!
You should be receiving an order confirmation from Paypal shortly.
Exit Shopping Cart
| | |
| --- | --- |
| Posted by Eilis on September 30, 2012 at 12:00 AM | |
Do your students love the book Rhyming Dust Bunnies as much as mine do?  My class just can't get enough of them.  
So...I was inspired to create a similar story about two pumpkins who like to rhyme.  Each page has pictures and words so the kids can "read" it to themselves almost immediately.
You can download this free printable HERE.
IF YOU DOWNLOAD THIS, PLEASE LEAVE A COMMENT.
Your comments REALLY DO MEAN A LOT  TO ME.
Blessings,

| | |
| --- | --- |
| Posted by Eilis on September 12, 2012 at 10:30 PM | |
A couple of years ago I added a little soil to a pumpkin pie pumpkin, it sprouted, and lots of you found this website/blog through Pinterest.  Here's the original photo: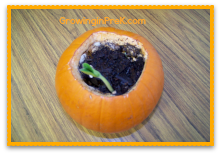 and here are links to that project:
So...I am very excited to offer this Pumpkin Life Cycle FREE PRINTABLE.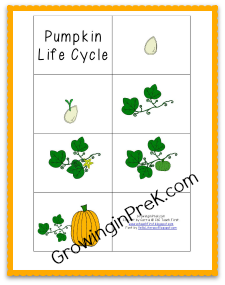 Just click on the picture or HERE to download it free at my Teachers Notebook Shop.
And....if you need more pumpkin life cycle printables...and who doesn't?....for one dollar you can download the same cards in black and white, some pocket chart strips to go with them, label cards, and BOTH color and black and white emergent readers in my Teachers Notebook Shop.
Here are some links to wonderful pumpkin life cycle books:
Blessings,

| | |
| --- | --- |
| Posted by Eilis on November 11, 2011 at 7:40 PM | |
Our pumpkin is thriving: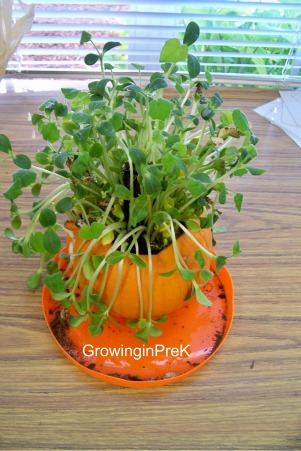 It was starting to mold, so we have planted it outside the classroom window as last year.  Fingers crossed...
Here's our new fun science project: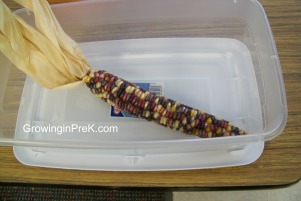 We found this idea here: http://www.thevirtualvine.com/thanksgiving.html.
I tried several local grocery stores for Indian Corn without luck.  Finally, I tried a garden center near me.  They had them! They were 1.99 each and already dry.  I figured that we plant dry seeds, so why not dry corn?  On Monday, we put the cob in a plastic shoe box with about an inch of water.  I am happy to report that five days later, we have six roots growing on the bottom!  We are looking forward to see what happens next. 
| | |
| --- | --- |
| Posted by Eilis on October 14, 2011 at 7:05 PM | |
I have been getting lots of questions about the pumpkin seeds growing inside the pumpkin.  We started the pumpkin project for this year today.  I sure hope it is as successful as it was last year.  Anyway, my first post may not have made it clear that we only opened up the pumpkin, added a little soil and water, and watched the seeds (which were already inside the pumpkin) grow.  The pumpkin we used was intended for making pumpkin pie.  I am not sure how well a big pumpkin would do.  Here is a picture of today's "before" soil: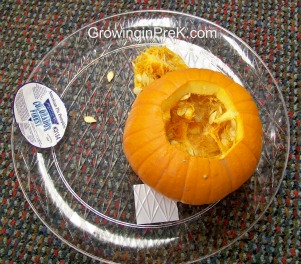 We left all the "guts" and seeds as they were (except the few that came out with the lid).
Here is last year's plant when it sprouted: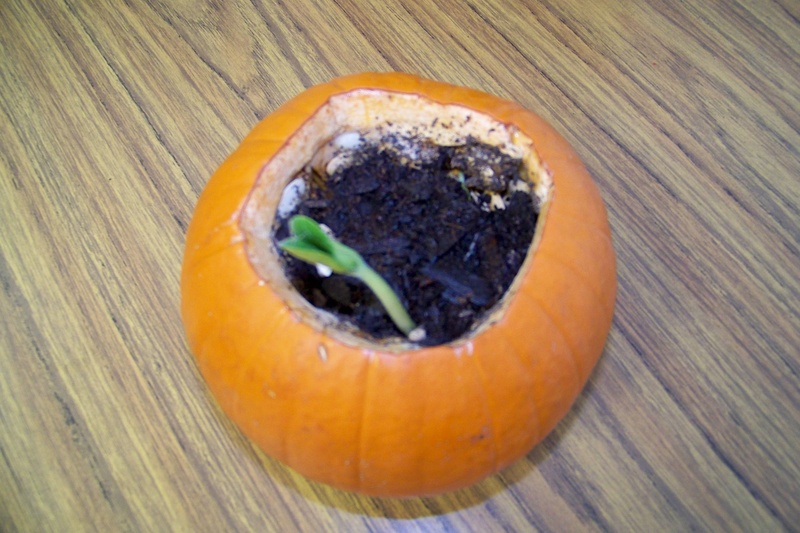 You can find pictures of the full grown plant growing outside our window here: http://www.growinginprek.com/pumpkins.htm
And as I mentioned previously, I LOVE to read the book Pumpkin Jack to my students several times while we observe the pumpkin life cycle.
| | |
| --- | --- |
| Posted by Eilis on April 11, 2011 at 10:50 PM | |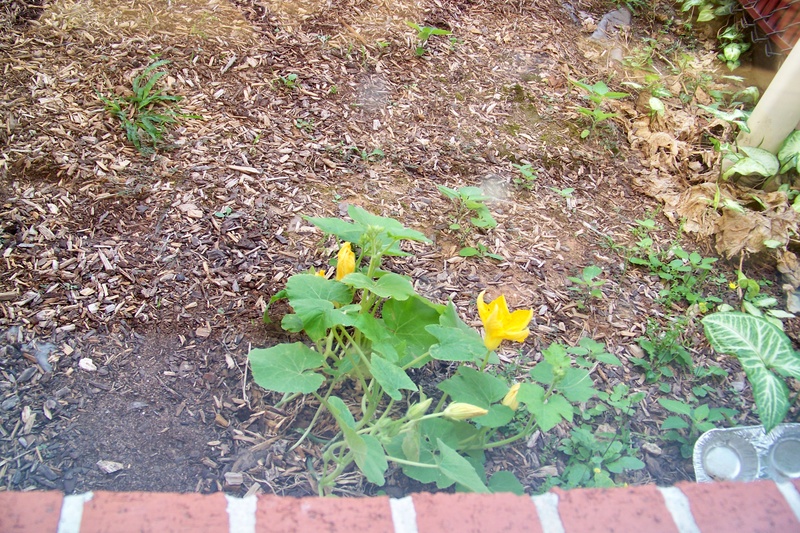 We have been studying flowers.  I picked up one with roots and all at the grocery store on the way to work one morning.  I pulled it out of its plastic pot to show everyone what roots looked like.  Then, we made the sunflower diagrams that you can see under "Spring."  I was so proud of the kids as they tackled this project.  Everyone was eager to glue on the real sunflower seeds and to label their flowers correctly. Then, we had one of those great Pre-K moments.  One of the kids noticed that the pumpkin plant that we planted outside our window last fall had  big orange flowers.  We brought the kindergarten teacher  in to see it.  She brought her class outside to see it.  Later, the principal came by on another matter, soon we had her involved.  The kids were thrilled.  Yup, a great day in Pre-K!
| | |
| --- | --- |
| Posted by Eilis on October 8, 2010 at 7:11 PM | |
I have added Fall under the Themes menu.  I plan to add pictures soon of our pumpkin project.  We are putting some soil and water into a pumpkin and hoping it will grow...
Other classroom happenings...today was Grandparent's Day at our school.  We were short of tables for lunch in our classroom, so I pulled the red and white checkered table cloth off of a table in the dramatic play center and moved the table out to be used.  After lunch, the children had a free center time.  They immediately asked to use the checkered table cloth as a picnic blanket (in the dramatic play area).  These are the moments that I realize how much I love teaching four and five year old children!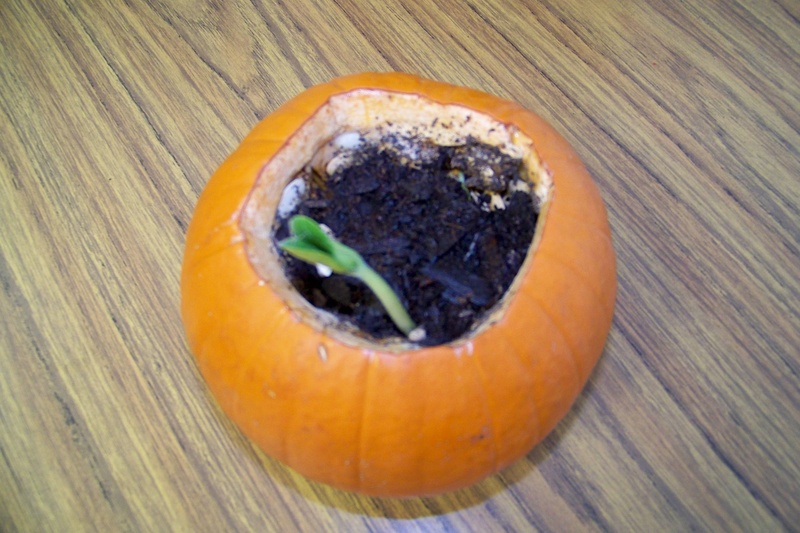 /